What to See and Do In
Beautiful Whanganui
Whanganui
THE RIVER CITY
Whanganui Seaside Holiday Park is situated only 8 kilometres from Whanganui town centre and adjacent to Castlecliff Beach.
The beach is popular for both swimming and fishing and is patrolled by watch guards in summer due to its popularity. You can fish from the beach or use the nearest boat ramp which is only 1.5 km away. Fishing charter trips are also available.
Whanganui is one of the oldest provincial cities in New Zealand, so has many buildings of historic interest. It has a population of approx. 47,300 people and is well known for its gardens, parks, museums and galleries offering a wide variety of activities for all age groups.
Whanganui is ideally situated between Rotorua and Wellington and is a natural stop for people travelling through the North Island.
From Wellington, Whanganui is an easy two and a half hour drive, passing through the small towns of Levin, Foxton, and Bulls. Take State Highway 1 to Bulls and State Highway 3 from Bulls to Whanganui.
From Rotorua and Taupo, Whanganui is a scenic drive through some of the most beautiful parts of the North Island. State Highway 3 takes you down the country from Rotorua, through Taupo with State Highway 4 taking you through to National Park, Raetihi and then on to Whanganui. You may wish to stop at National Park and enjoy a days skiing on Mount Ruapehu before heading down to Whanganui. The skifields are only an hour and a half drive from the city.
As an alternative route to State Highway 4, take the historic and scenic Whanganui River Road from Raetihi to Pipiriki and down to Whanganui. This road takes you through the beautiful Whanganui National Park and the settlements of Jerusalem – home to James K Baxter, Mother Aubert and two historical New Zealand figures – Ranana and Atene, with many historical points of interest along the way. The River Road is renowned for its unspoilt vistas but it is a scenic route and not for those in a hurry as it is windy.
Sights
Waimaire paddle steamer – historic river boat
Salvaged from the bottom of the Whanganui River where she sat for around 50 years, the Paddle Steamer Waimarie was restored to her former glory and re-launched in 2000 to make her New Zealand's only authentic coal-fired paddle steamer in operation. The trip includes commentary about the riverboat and sights along the river. Check their website for the sailing schedule.
Durie Hill tunnel & elevator
Enter the 200 meter long pedestrian tunnel which leads into Durie Hill. At the end of the tunnel you will find the only public underground elevator in the Southern Hemisphere, built in 1919. Pay $2 per adult or $1 per child and end up on top of Durie Hill. The entrance to the tunnel can be found on the other side of the river, next to the City bridge.
War Memorial tower
On top of Durie Hill you will find the War Memorial tower. The 176 steps spiral staircase is worth the climb, because on a clear day you can see Mount Ruapehu, Mount Taranaki and if you are lucky the top of the South Island. Even on a cloudy day climbing the tower is a good thing to do, as you will see the river, the sea and the layout of the city.
Gardens and Parks
Kowhai Park (children's playground)
Iconic Kowhai Park, located on Anzac Parade in Whanganui East, is one of Whanganui's premier parks. It has a large children's playground which has delighted generations of children. Dreamt up in the 1950s, the vision was to create a children's playground which would be the first of its kind in New Zealand. Statues of fairytale characters and animals are dotted all over the park. There's a bike park and water play fountains in the summer months. There are barbecues, drinking fountains and toilets on-site.
Rotokawau / Virginia Lake
Walk around the lake (25 – 40 minutes), discover a variety of birds in the aviary, visit the Winter Gardens (open all-year-round) or sit down for coffee or lunch at Funky Duck café while the kids enjoy the children's playground. The Higginbottom Fountain operates with a gold coin and is lit at night, gently changing between colours.
Bushy Park Tarapuruhi – bush walks from 20 mins to 2 hours
A 98-hectare predator-free bird and native forest sanctuary. There are 3.4km of easy all-weather walking tracks throughout the forest and wetlands and there's a huge variety of bird life and species of trees. Approximately 25-min drive from Whanganui.
Arts & Culture
Sarjeant Gallery Te Whare o Rehua
The gallery opened in 1919 and is recognised as one of the country's most important heritage buildings. Over the years the collection has become one of national importance and numbers over 8500 works of New Zealand an international art, spanning 400 years.
The Sarjeant Gallery Te Whare or Rehua at Pukenamu, Queen's Park is currently closed for redevelopment. Its reopening date is planned for mid-2023. The temporary premises at Sarjeant on the Quay, 38 Taupo Quay currently houses a selection of the Sarjeant Collection. Entry is free.
New Zealand Glassworks Te Whare Tuhua o Te Ao
New Zealand Glassworks is the national centre for glass art located in Whanganui. NZG is an exciting and interactive glass facility open to the entire community. The facility offers an open access studio to glass artists, runs workshops to all abilities and presents and promotes the work of leading New Zealand glass artists in the gallery. The centre is a major attraction for local visitors and tourists alike and a great place to see first-hand, the incredible processes of glass art from the viewing platform.
Whanganui Regional Museum
The Whanganui Regional Museum, founded in 1892, has an extensive collection of natural and human history objects, with a regional emphasis. Entry is free.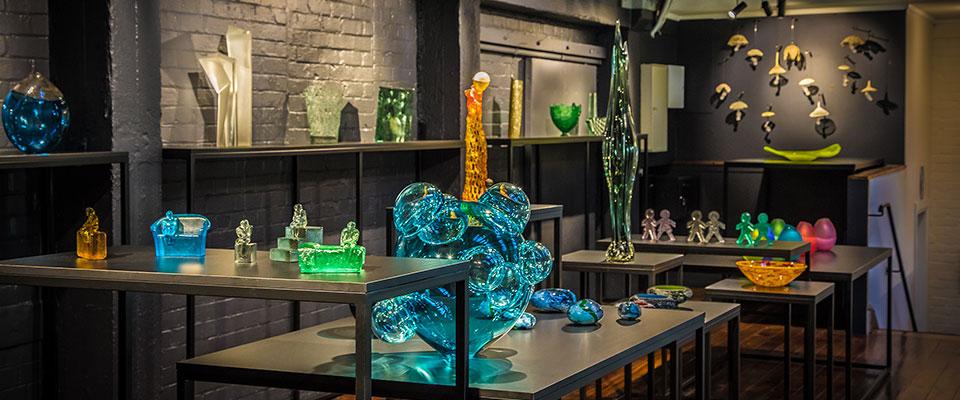 Local Dining
The Citadel
Across the road from the Holiday Park. Great coffee, delicious food and excellent vibes right in the heart of our beautiful beach suburb.
Open Thursdays till Sundays, 9am – 8pm